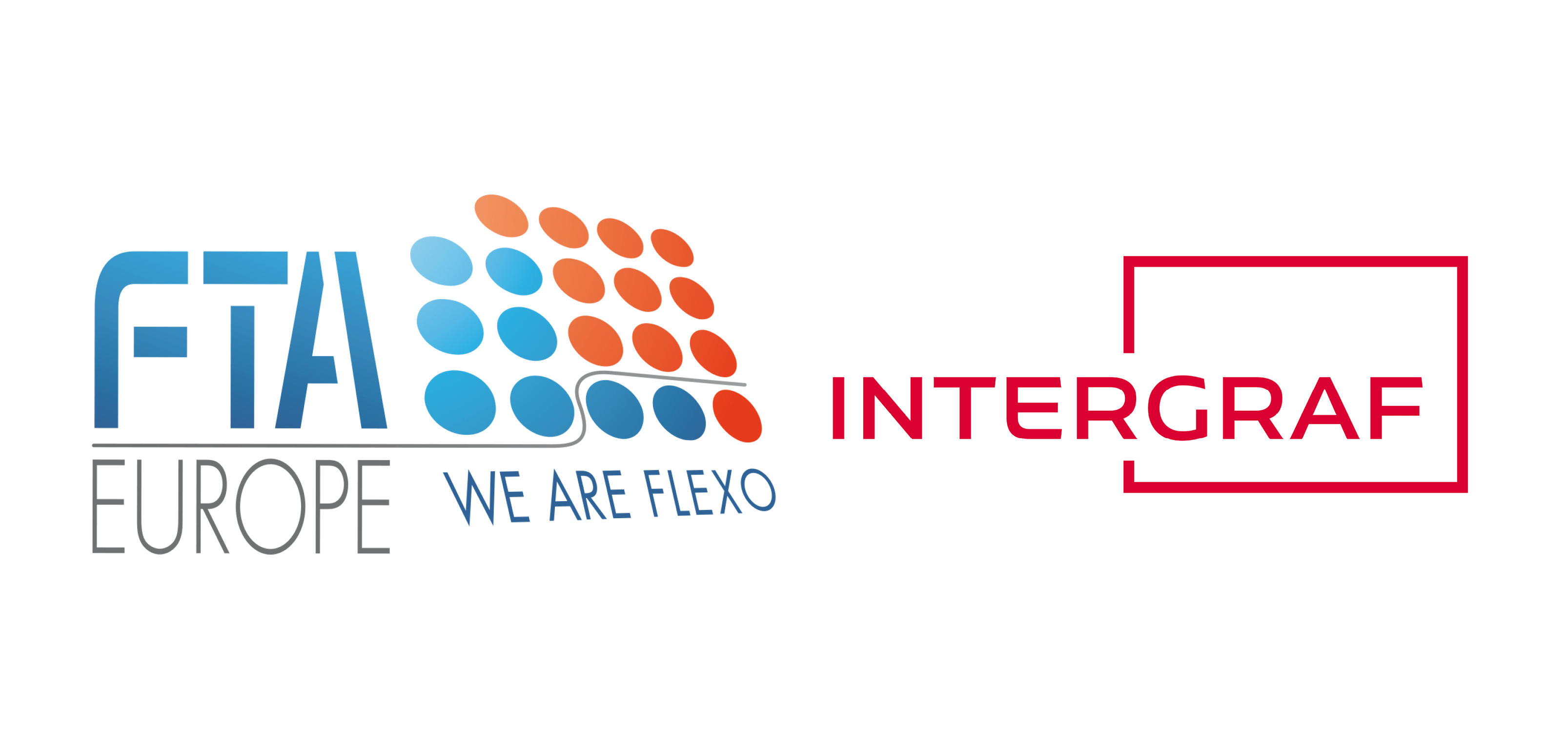 We're hiring!
Membership & Events Officer
Intergraf, the European trade association representing the graphical sector, is looking for a Membership & Events Officer.
Intergraf represents the European printing industry, with 20 national printing federation members in 19 countries. Our main task is to promote and protect the interests of the printing industry by working with the European institutions and related organisations. Intergraf also hosts the secretariat of FTA Europe, the European trade association representing the flexographic printing industry.
We offer an exciting role which spans both these associations, working in a small international team in Brussels. The work for Intergraf is focused on event organisation; whereas the role with FTA Europe encompasses member relations, communications, project work, and event activities. The role also involves policy monitoring and engagement for both Intergraf and FTA Europe in areas of shared interest (e.g. packaging).
EXPERIENCE AND KNOWLEDGE REQUIRED
Experience in event organisation or communications.
Experience in project coordination duties.
Experience working in an international environment.
A basic understanding of the EU and EU policymaking.
SKILLS AND QUALIFICATIONS (ESSENTIAL)
Very strong written and verbal English skills, ability to explain sometimes complex technical issues in simple language.
Organised and able to meet deadlines and manage multiple tasks.
Good administrative skills.
Self-driven and able to work autonomously.
Enthusiastic and flexible approach.
Good interpersonal skills.
Educated to degree level (for instance in communications, or events organisation).
SKILLS AND QUALIFICATIONS (DESIRABLE)
Experience of website editing (e.g. WordPress).
Experience using desktop publishing software (e.g. InDesign).
Experience of social media management (e.g. LinkedIn; Twitter).
Interest/experience in EU legislation and/or the packaging industry.
The working language is English, but further languages would be an asset.
RESPONSIBILITIES
Association management for FTA Europe:
Day to day activities of FTA Europe, including member communication, meeting arrangements, minutes, and follow-up activities.
Issuing press releases, writing the newsletter, content creation for social media and the website.
Managing the organisation of FTA Europe's events, primarily the FTA Europe Diamond Awards and potentially other conferences.
Organisation of meetings for FTA Europe's Committees, and actioning tasks.
Liaising with members of FTA Europe to promote the association and help recruit new members.
Association support for Intergraf:
Organising Intergraf's three annual events (e.g. securing a venue, logistics and practical arrangements, registrations, speaker & sponsor management, ensuring the day goes smoothly).
Presenting at events if required (Intergraf events, and FTA Europe events).
Contributing with ideas to Intergraf's publications and information activities.
Monitor policy areas and technology developments that are related to the flexography industry and packaging printing (e.g. packaging, intelligent packaging, industrial printing, digital printing).
WHAT WE OFFER
A full-time position with some travel opportunities – working language is English.
A challenging role with diverse responsibilities.
A competitive salary plus additional benefits.
A supportive and international team.
HOW TO APPLY
To apply, please send a cover letter stating how you fit to the job profile (1 page maximum), accompanied by your CV (2 pages maximum), your earliest starting date, and your salary expectations.
Send your application by post to Beatrice Klose, Intergraf, Avenue Louise 130A, 1050 Brussels, or by e-mail to office@intergraf.eu mentioning "Membership & Events Officer" in the subject line.
The deadline for applications is 6 May 2021. However, we invite interested candidates to send their applications as soon as possible – interviews will be conducted on a rolling basis.
We regret that due to the large number of applications we expect to receive, only shortlisted candidates will be contacted.
For more information about Intergraf and FTA Europe visit www.intergraf.eu and www.fta-europe.eu.