FTA Europe's 2021 Diamond Awards could not have been possible without our hugely generous sponsors. Find out more about them below! Check out the winners here.

2021 Diamond Award sponsors
Diamond Sponsor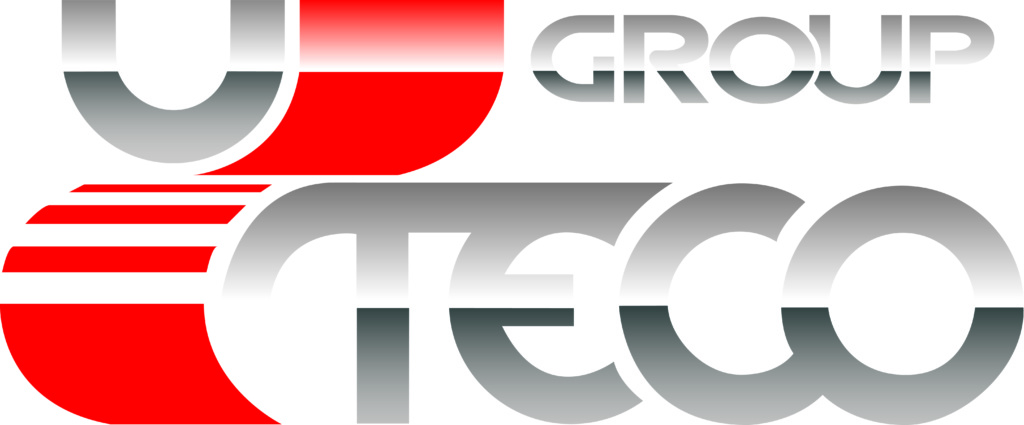 Uteco Converting S.p.A. is the world leader in the production of printing and converting machines designed for the most different flexible packaging applications. Uteco offers innovative solutions through its wide range of flexographic and rotogravure printing machines, coating and laminating machines, Inkjet- hybrid and digital production and high-tech tailored machines. They are constantly focusing on research and innovation. The company's headquarters are based in Colognola ai Colli, to the east of Verona (Italy), and include some 75,000 m2 of production space, with the Central Plant, Uteco Plant # 2, Uteco Plant # 3 and Plant # 4. Over 350 specialists in design, production, control, assistance, marketing and sales work in the plants.
Gold Sponsors

Bobst is one of the world's leading suppliers of substrate processing, printing and converting equipment and services for the label, flexible packaging, folding carton and corrugated industries.
Founded in 1890 by Joseph Bobst in Lausanne, Switzerland, Bobst has a presence in more than 50 countries, runs 19 production facilities in 11 countries and employs more than 5,600 people around the world. The firm recorded a consolidated turnover of CHF 1.372 billion for the year ended December 31, 2020.

CAMIS S.r.l. is highly regarded as a leading and ultra-reliable supplier of flexographic plate mounting and demounting systems for both narrow and wide web printers. Available with different levels, from automatic to semi-auto and manual, CAMIS machines are all designed to be accurate, repeatable and very easy to use, always delivering press ready sleeves with ultra-low maintenance and low total cost ownership, dramatically reducing return of investment.
CAMIS S.r.l. has developed a set of accessory systems designed to optimise the workflow of the pre-press department with powered tape applicators and also tape and plate demounting systems.
CAMIS S.r.l. delivers tailor-made solutions to a global customer base with the aim of supplying effective and reliable tools for flexographers who want to optimise and improve their pre-press department.

GAMA International is a worldwide solution provider of ink quality control products and other ancillary products for flexographic and gravure printing presses. This company counts on a full team of marketing, sales and after-sales people and it operates worldwide with direct offices and local dealers.
GAMA International offers the following systems and solutions:
viscometers for inks, solvents, glues and varnishes control and correction (with reduced maintenance requirements and environment impact). These viscometers may be installed in line or in parallel on flexographic, gravure printing presses and laminators
ink temperature control system (G90), pH control system for water-based inks (G80, G81) and the ink magnetic filter (G70)
intralogistics solutions such as automatic and vertical warehouses for paper reels, flexo sleeves and gravure cylinders
special slitter rewinders for plastic, aluminium, paper and cardboard.

Koenig & Bauer Flexotecnica S.p.A. is a leading supplier of central impression flexographic presses, with customers in 63 countries. Our CI Flexo presses offer unique printing quality for the most challenging applications thanks to their high-quality design and manufacture. Designed to be safe and user friendly with a high level of automation, they guarantee a very long operational life as a result of their durability and upgradeability. Advanced press design, as well as modern control systems with intelligent software, have been developed to reduce energy consumption, set-up times and production waste. As a member of the German Koenig & Bauer Group, the world's oldest printing press manufacturer, we back up our presses with excellent pre-sale consulting and after-sales service through more than 30 subsidiaries and agents worldwide.

Founded in 1851, Lohmann is regarded as a pioneer in adhesive tape technology. Lohmann's adhesive products are encountered everywhere, including car emblems, flat screens, and furniture surfaces. Without bonding, the world would look quite different.
Lohmann entered the printing industry in the 1950s. Against the backdrop of a steadily growing packaging industry, flexographic printing is now a successful technique for relief printing. Lohmann not only offers a comprehensive range of products for flexo, but also extensive services for customers, based on decades of expertise.
Headquartered in Germany, Lohmann has locations in Europe, Asia and America, and 29 subsidiaries and exclusive distribution partners in more than 50 countries.

Miraclon is the home of Kodak Flexcel Solutions and the only Kodak presence in the flexo space. Kodak Flexcel Solutions have helped transform flexographic printing over more than a decade.
Brought to life by Miraclon, the system – including the industry-leading Flexcel NX and Flexcel NX Ultra Systems – gives customers higher quality, improved cost efficiency, better productivity and best-in-class results. With a focus on pioneering image science, innovation, and collaboration with industry partners and customers, Miraclon is committed to the future of flexo and is positioned to lead the charge.

Sinapse, renowned leader since 1993, supplies simulators for offset printing process, Flexography and Rotogravure used in the commercial printing and wrapping industry. Synapse has over 3000 systems with a worldwide compatibility; in the printing industry, with suppliers and the higher education system. Sinapse has been awarded the PIA Intertech technology award, and has been selected as an evaluation tool for the World Skills and SkillsUSA. As of today, the simulators are available online, with exercise books allowing a learning progress in order to master the printing steps. Based on troubleshooting intelligence, the simulators are reliable, sustainable and budget friendly to train operational teams. Feel free to get in touch with us in order to see how our standard products could fit your production environment.
Invented by the founder of Vetaphone Verner Eisby in 1951, corona surface treatment has developed into a universal practice for the printing, converting, laminating and extruding industries. Vetaphone offers reliable, user friendly systems that guarantee high-quality, uniform treatment of both conductive and non-conductive materials, as well as local aftermarket services delivering expert technical support and fast spare parts supply. To offer precise treatment of the latest high-tech substrates, often composed of complex chemical structures, Vetaphone has developed its Plasma treatment system. This uses dopant gases in a controlled environment to allow fine tuning of the surface treatment applied.

Windmöller & Hölscher is world leader for machinery and systems for the manufacturing and converting of flexible packaging. The product portfolio includes high-performance machines for film extrusion, printing and converting. As a global company W&H offers its clients everything from a single source: from expert consultation and engineering to the delivery of high-quality machines and complete packaging production lines. Approximately 3,100 employees create optimal solutions for the individual production tasks of flexible packaging producers – bringing the corporate philosophy "Passion for innovation" to life. Machines by W&H are in use in over 130 countries and by more than 5,000 customers. You can find the Company Video here.

Absolute are specialists in ink doctoring and ink management for the flexo industry.
At Absolute we are all about improvement through innovation. After 20 years and over 10,000 installations worldwide, we continue to push our products to new levels, constantly in pursuit of the next evolution.
The Absolute product range:
2G carbon fibre chamber, used in many of the world`s most productive flexo printers. It is the original and the best woven-carbon-fibre, dual blade system for all flexo applications.
Uniblade, next evolution in single wiper blade systems.
InkSave , innovative system combining pin-point water needles and an integral pump and valves to reclaim ink – without dilution on every wash. Cut ink waste by 80% and reduce water consumption by up to 50%.
Sono the worlds first on-press ultrasonic anilox cleaner, smart, consistent, and fast.
Our products help you take control of ink and colour management on your flexo press.
Silver Sponsors